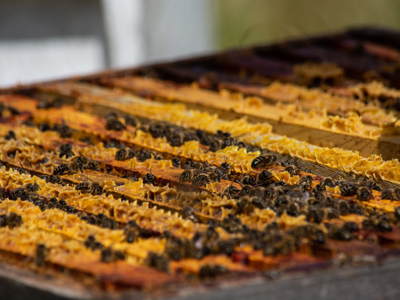 Our friends at Cotswold Bees Ltd have been extremely busy setting up a number of one-day and weekend introductory beekeeping courses for this summer.
We're delighted to be playing host to them here on the farm.
If you've always had a fascination for bees, or simply want to try something new, this could be just the adventure you're looking for…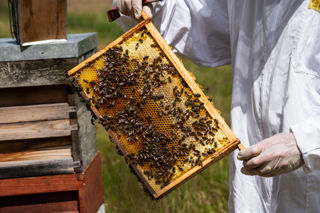 One-Day Course – £145.00
A one-day introductory course which takes you from complete novice to someone who has the knowledge to begin the wonderful and rewarding hobby of beekeeping.
 It is also suitable for those who have had bees for a short time but perhaps wish to gain more experience.
The course includes a visit to the apiary to enable you to handle bees under supervision.
Topics covered:
The life of the honeybee
How to set up an apiary
The beekeeping year
Equipment you will need
Working with the bees
Products of the hive.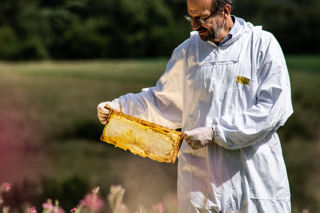 Weekend Course – £235.00 (excluding accommodation)
The weekend course is a more advanced version of the one-day course.
Day one is the same as the one-day course and then on day two you see how to identify and deal with the diseases from which honey bees can suffer.
It also provides you with the essential skills to practise swarm management which is a vital tool for any responsible beekeeper.
In the afternoon you have the opportunity to spend more time with the bees improving your bee handling skills.
If you have already completed the one-day course, then it is possible to book just the second day of a weekend course to enable you to improve your knowledge and skills.
Unfortunately,  children under 15 years of age cannot be accommodated on the courses.