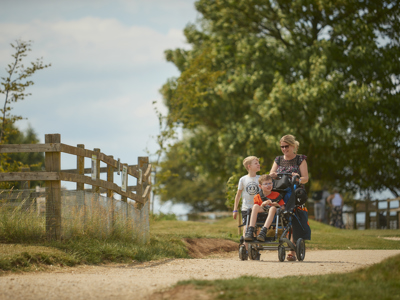 We want to create lasting memories for everyone who visits Cotswold Farm Park, whatever their requirements.
We are a rural destination, which can present some challenges when it comes to accessibility but we strive to offer an inclusive experience for everybody.
All parking at the Farm Park is free. Disabled parking is available next to the entrance.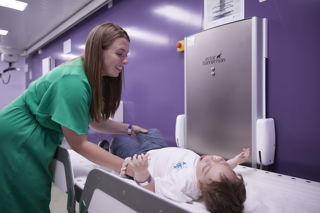 CHANGING PLACES
Our brand-new fully accessible Changing Places Toilet features specialist equipment, including a ceiling hoist, height adjustable changing table and wash basin.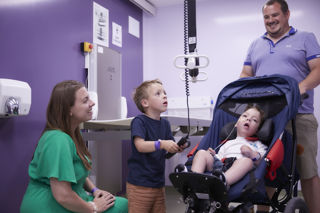 'designed to help bring major, life enhancing freedoms'
We give thanks to Astor Bannerman for their help and expertise in delivering these excellent facilities. 
CARERS
Visitors who have any of the below documentation are entitled to one free carer ticket, the guest with the disability and any further members of their party will pay full price.
You will be asked to show your documentation to a member of our reception team on arrival.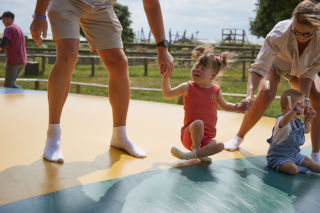 You will need one of the following documents:
• Disability Living Allowance or Attendance Allowance award letter (dated within the last 12 months).
• Personal Independence Payment letter (dated within the last 12 months).
• A current and valid Blue Badge.
• Letter from GP or consultant (dated within the last 12 months) confirming the need for a full-time carer. This does not need to be a letter of diagnosis.
For visitors who require more than one carer we ask that you bring documentation to support this.
If you book online, please bring one of the documents mentioned above on the day of your visit.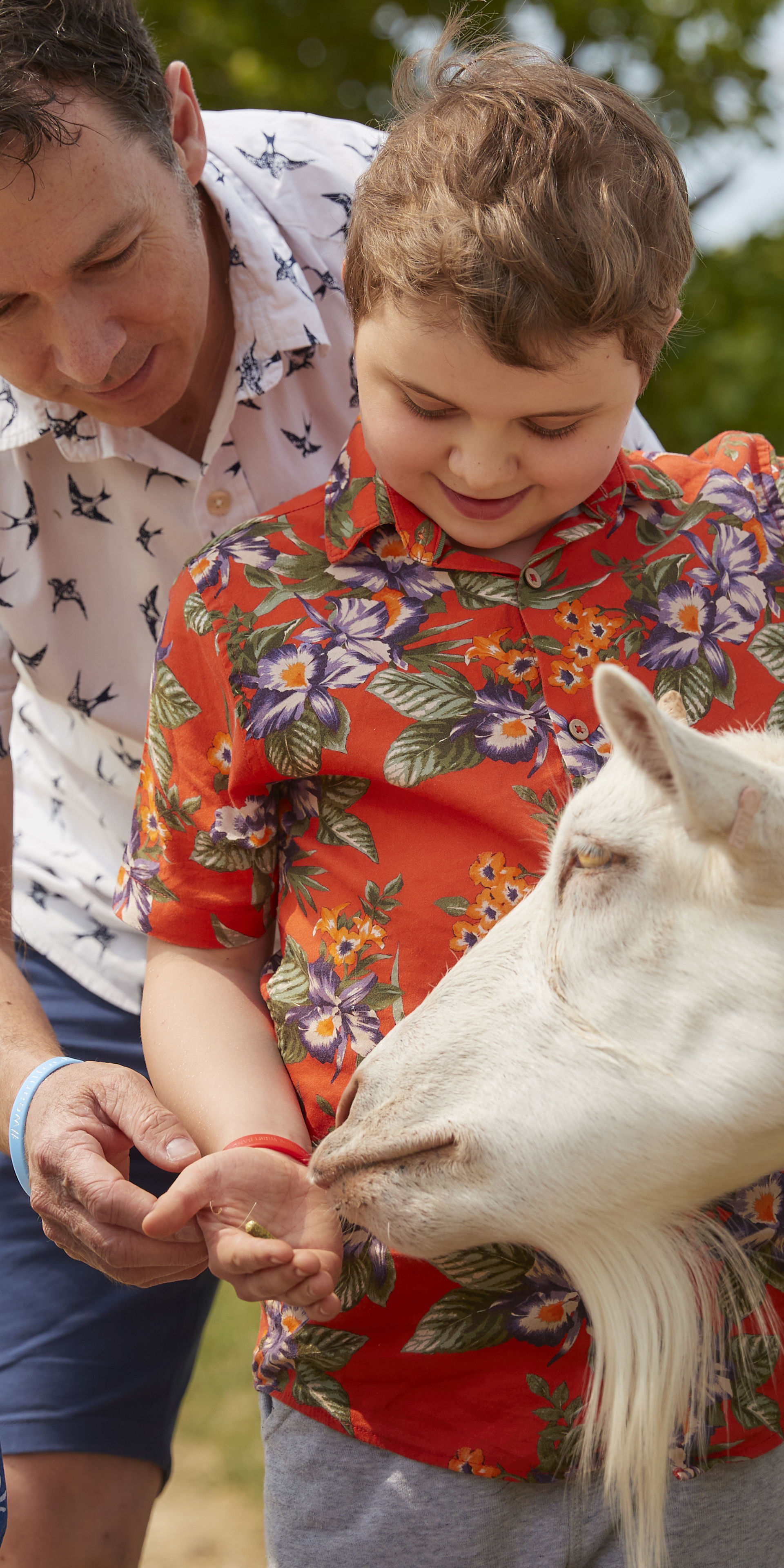 GUESTS WITH LEARNING DISABILITIES
A visit to the Farm Park is a multi-sensory and interactive experience. Please take all the time you need. Our team are more than happy to answer any questions during your visit- feel free to test them out!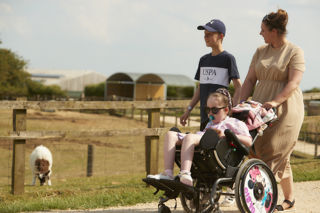 WHEELCHAIR USERS
We have a limited number of wheelchairs available for visitors to borrow upon request on a first come first served basis.
We recommend that these are reserved prior to visiting to ensure availability (call 01451 850 307).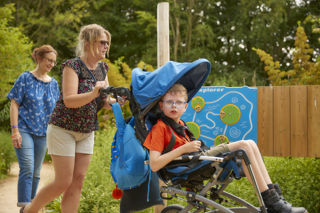 Doorways to the Farm Park shop and café are extra wide and ramped.
The Farm Park itself has concrete, gravelled and grassy walkways, all wide enough to accept wheelchairs.
Please note many of these areas are sloped and may require a bit of strength to navigate in a manual wheelchair.
We have various listening activities around the Farm Park. All audio explains the history of the breeds, wildlife and conservation efforts in the surrounding areas. Assistance dogs are allowed throughout the Farm Park (as long as they are working at the time).

There is a wealth of written information around the Farm Park to explain our history, the farming year and the story of each of our breeds. If you would like a printed copy of our seasonal demonstrations and displays, please contact us at hello@cotswoldfarmpark.co.uk at least one week prior to your visit.

BABY CHANGING AND FEEDING

There are baby changing facilities in each of our toilet areas. A microwave can be found in the Ox Shed for heating baby food or milk. Breastfeeding is welcomed in all non-animal contact areas of the Farm Park. To ensure you and your baby are safe, we ask that no breast feeding, eating or drinking takes place in any of the barns where animals are kept, or on the Rare Breeds Trail. Please wash your hands when leaving these areas and before eating, drinking or feeding your baby.
BEFORE YOU VISIT
If you have any special requirements, please don't hesitate to contact us to discuss how we can help make your visit an enjoyable one.
We can be contacted on 01451 850 307, Monday-Friday, 9am-5pm.