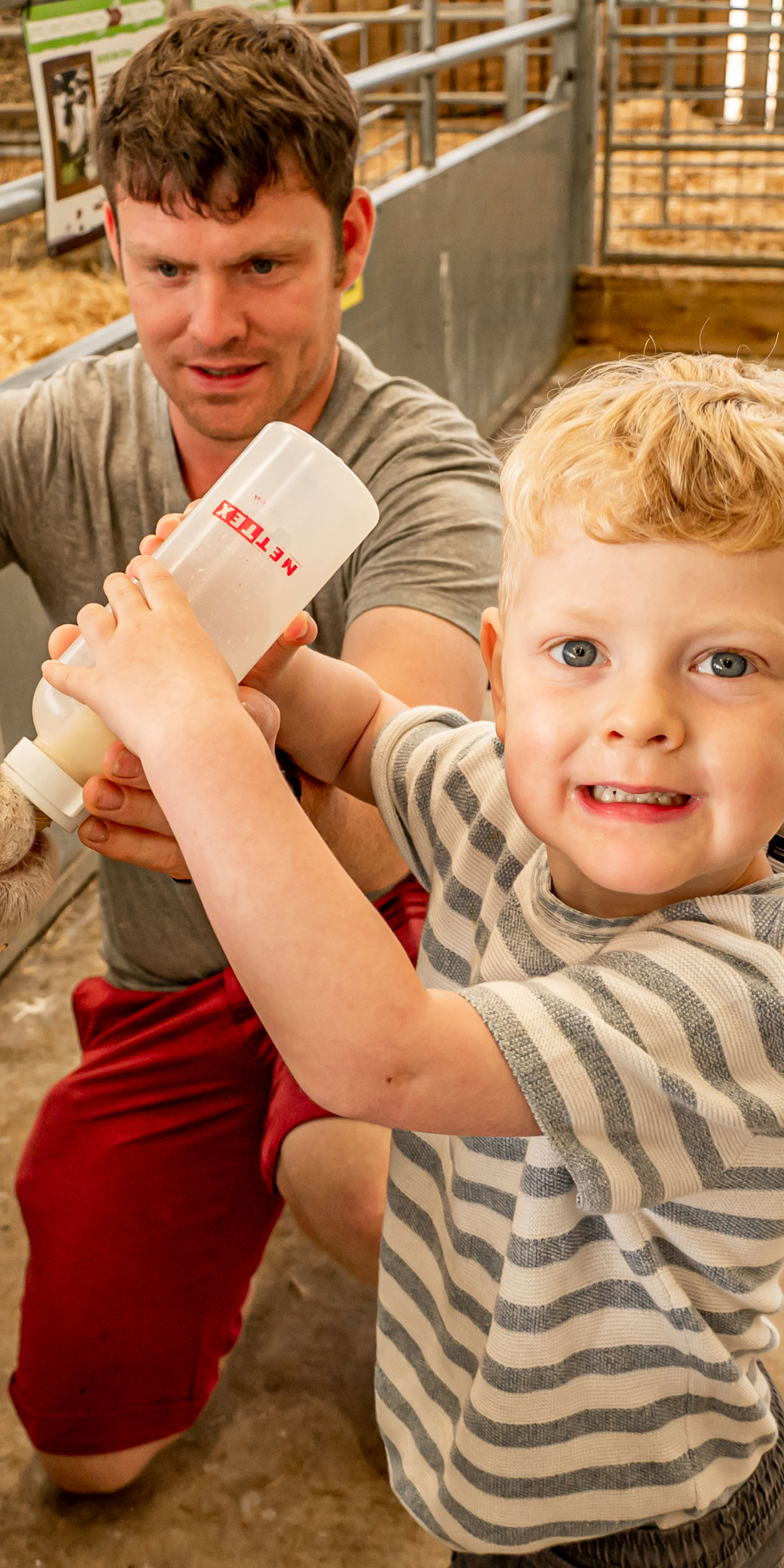 Immerse yourself in an unforgettable experience at Cotswold Farm Park with our annual Bottle Feeding Event!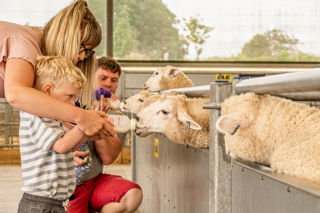 A hands-on Farming Activity
Step into our Animal Barn with our lambs and goat kids; it's time to give them their dinner and create lasting memories.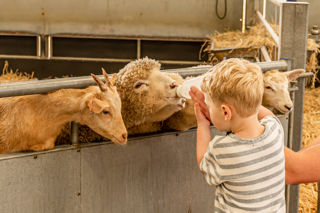 This beloved activity is included in Farm Park entry and takes place at selected times throughout the day on a first-come, first-served basis.
Don't miss the chance to meet our growing youngsters and participate in this much-loved event.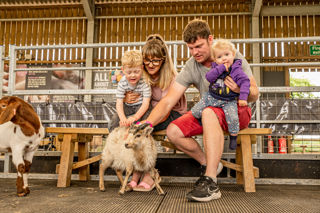 Step Inside A Pen!
In addition to our delightful Bottle Feeding Event, we invite you to join us for a special "Meet the Animals" activity at Cotswold Farm Park.
Step inside a pen filled with our adorable goat kids, lambs, and piglets, and experience heartwarming close encounters, fussing, petting, and the perfect opportunity for capturing adorable photos.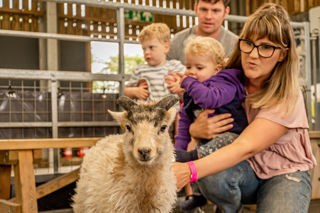 This interactive experience will take place on an ad hoc basis throughout the day, so make sure to speak to a friendly member of our team in the Animal Barn to find out when the next session is scheduled.
Don't miss your chance to connect with our lovable furry friends and create unforgettable moments during your visit.
While you're here, indulge in a delightful dining experience at the Ox Shed restaurant, offering stunning seasonal dishes.

Explore our shop filled with a wide array of gifts for all ages, including food, drinks, toys, and souvenirs.

Make the most of your visit by engaging in all the exciting activities and play areas the park has to offer, from meeting and feeding the animals to immersing yourself in the picturesque Cotswold countryside.
Top day out! My son loved feeding the animals by hand and in particular bottle feeding a lamb. The staff have clearly got the bottle feeding down to a fine art; it was very slickly organised, despite the din create by the hungry animals! The animals are obviously very well cared for. We had a nice lunch in the café. The playground equipment is excellent and there are some nice things to do indoors which, given that we visited on a chilly day, provided a good opportunity to warm up.
A wonderful day out Something for everyone. Bottle feeding lambs, feeding the goats and sheep and play areas for children of ages. Finally, a café with excellent food.
Great Day Out! ...Probably the highlight of the day was bottle-feeding the lambs which the grandchildren managed to do in both the morning and afternoon...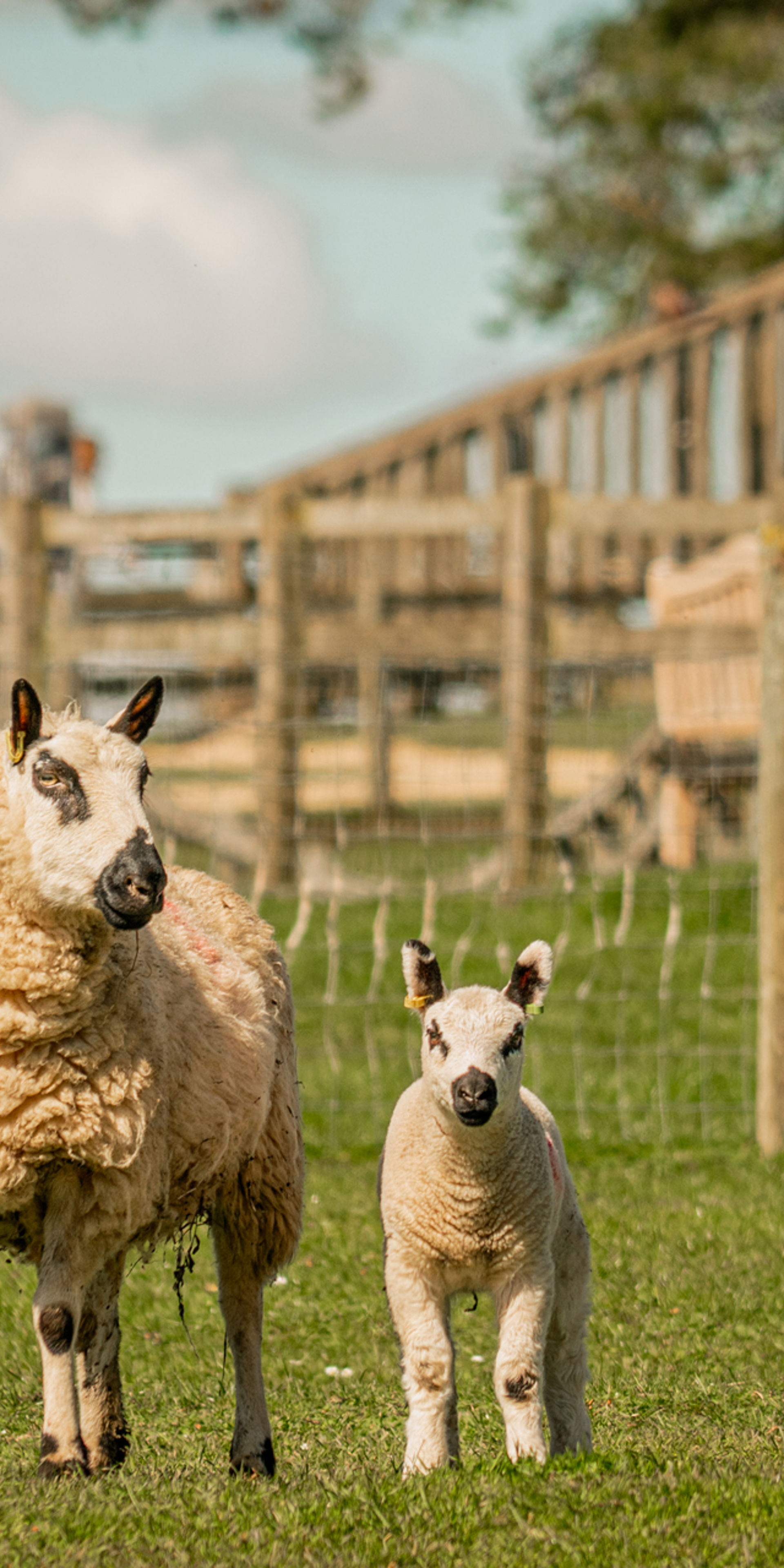 Interacting with our animals provides a wonderful opportunity to unwind, enhance your overall well-being and create cherished moments that will stay with you long after your visit.
Join us for an absolutely fabulous experience from start to finish in the heart of the Cotswolds.