8th - 10th Dec 2023, 15th - 17th Dec 2023, 20th - 23rd Dec 2023, 28th - 31st Dec 2023
Animal Interaction
Thousands of Lights
Firepits & Marshmallows
Pushchair Friendly
Yummy Festive Treats
Free Parking
At Cotswold Farm Park, we believe in creating unforgettable moments, and our 'Enchanted Light Trail' does just that!
Our family-friendly illuminated light trail is a wonderous night-time experience, showcasing marvellous creations, installations and illuminations.
'Tremendous! The Enchanted Light Trail was loved by us all. Definitely worth a visit.' – Colin, Tripadvisor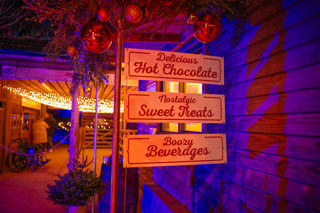 Tickets & Admission
4pm - Late
Now's the time to secure your Enchanted Light Trail experience.
Our timeslots have a limited capacity, the earlier you book the more likely you'll be to get your preferred arrival time!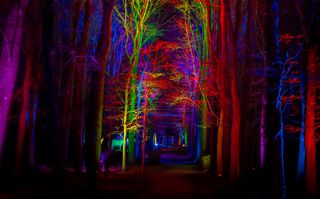 🌟 A spectacular night time journey
Let the lights guide you on an enchanting stroll through the farm park after hours.  
There is a set trail to follow which takes you from the visitor centre right the way to the park's boundaries and back.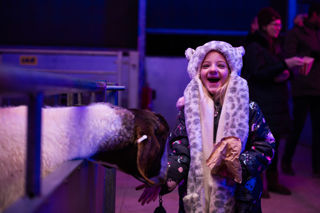 🐐 Glowing Animal Barns
Embrace the chance to meet, feed, and see our adorable animals in the beautifully decorated barns at night. It's a magical experience that will warm your heart and create memories to last a lifetime.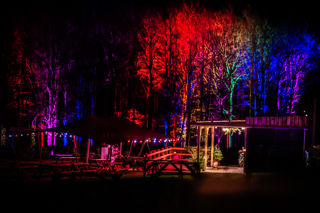 🍂 Whimsical Wander
Stroll along our picturesque trail, winding through our farm like never before. With each step, you'll be immersed in the festive spirit, surrounded by stunning light displays and the soft rustling of leaves.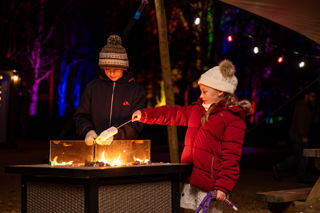 🍡🔥 Toast Your Marshmallows
Satisfy your taste buds with the gooey chocolatey goodness of freshly roasted S'mores!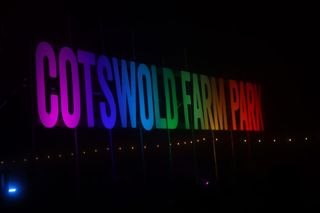 📸 Capture the Moment
Capture your magical moments with endless picture perfect selfie stations.
You'll have the chance to take home printed souvenirs thanks to our onsite professional photographer!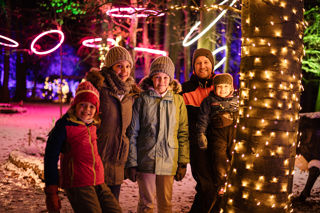 👨‍👩‍👦 Exclusive Members' Prices
We're treating all our members to exclusive discounted prices when journeying along our Enchanted Light Trail.
Simply select the members tickets when booking, the saving is automatically applied. 
We transform our indoor play barn with fantastical theming, creating a totally unique place to put your feet up, grab a hot drink and let the little ones blow off some steam!

Discover a treasure trove of gifts and mementos at our shop. Whether you're looking for a reminder of your festive experience or a special gift for a loved one, our shop has something for everyone.

Indulge in our Chef's Christmas selection. Anticipate delicious pigs in blankets, succulent turkey and many more seasonal favourites.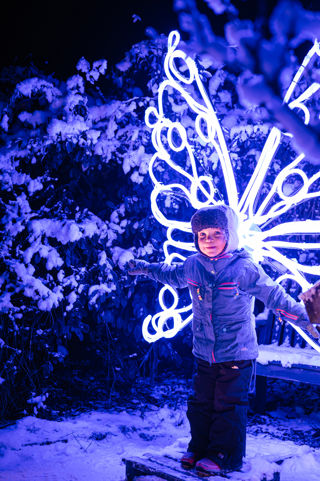 Is the Enchanted Light Trail accessible?
We are committed to ensuring that visiting The Enchanted Light Trail at Cotswold Farm Park is accessible to all visitors.
The event takes place on flat ground, providing ease of movement for guests of all abilities.
Crushed stone or concrete pathways have been implemented throughout the venue, ensuring smooth navigation and accessibility for wheelchairs, strollers, and individuals with mobility challenges.
We strive to create an inclusive and welcoming environment, allowing everyone to fully enjoy the beauty of the farm over the festive period and participate in the various activities and attractions.
You can read all about Cotswold Farm Park's accessible features here.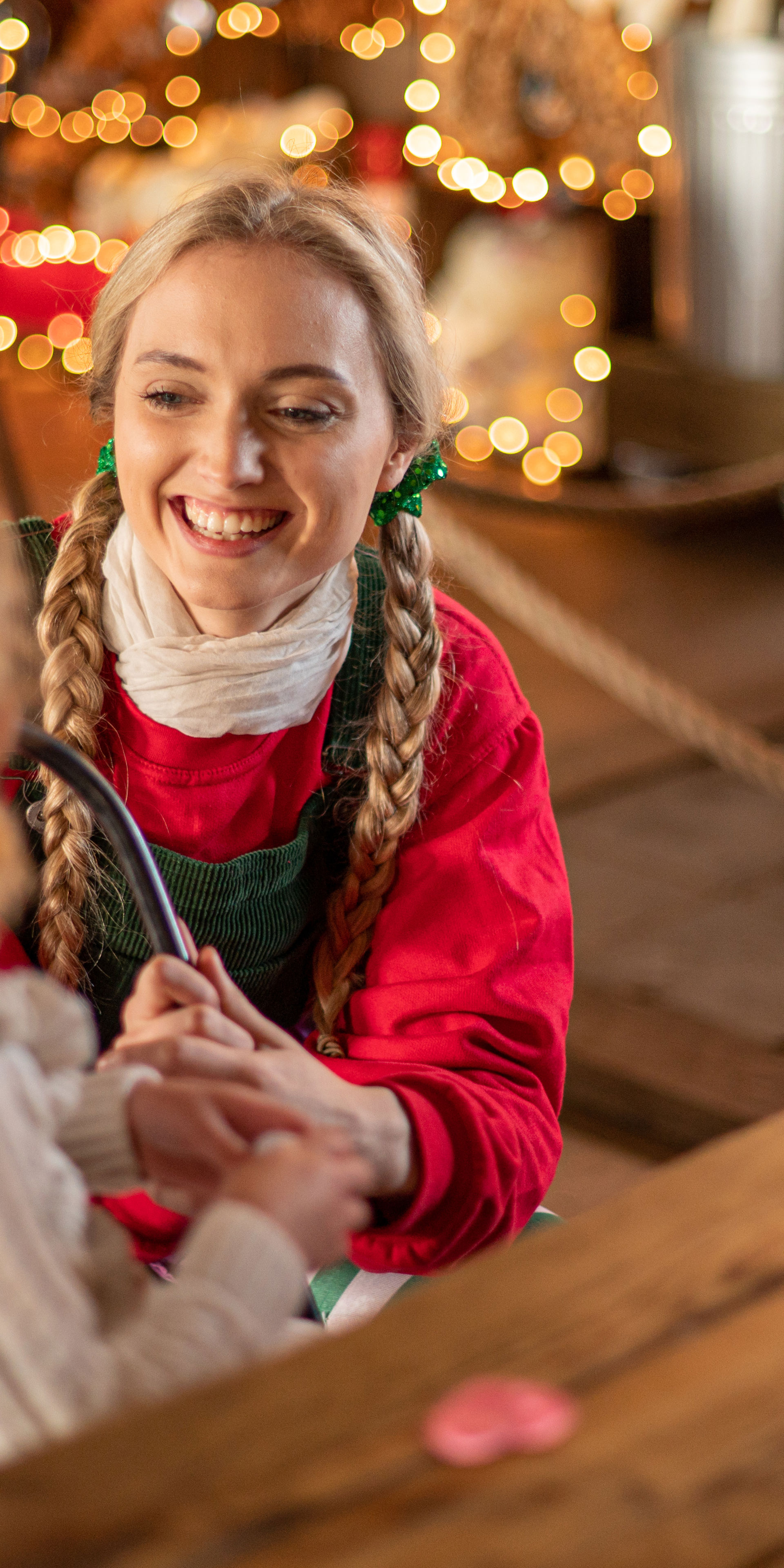 🌟 Missed out on Priority Access?
Make sure you get the experience you've been dreaming of, join our exclusive mailing list and get advanced priority access when we release our limited number of time slots.