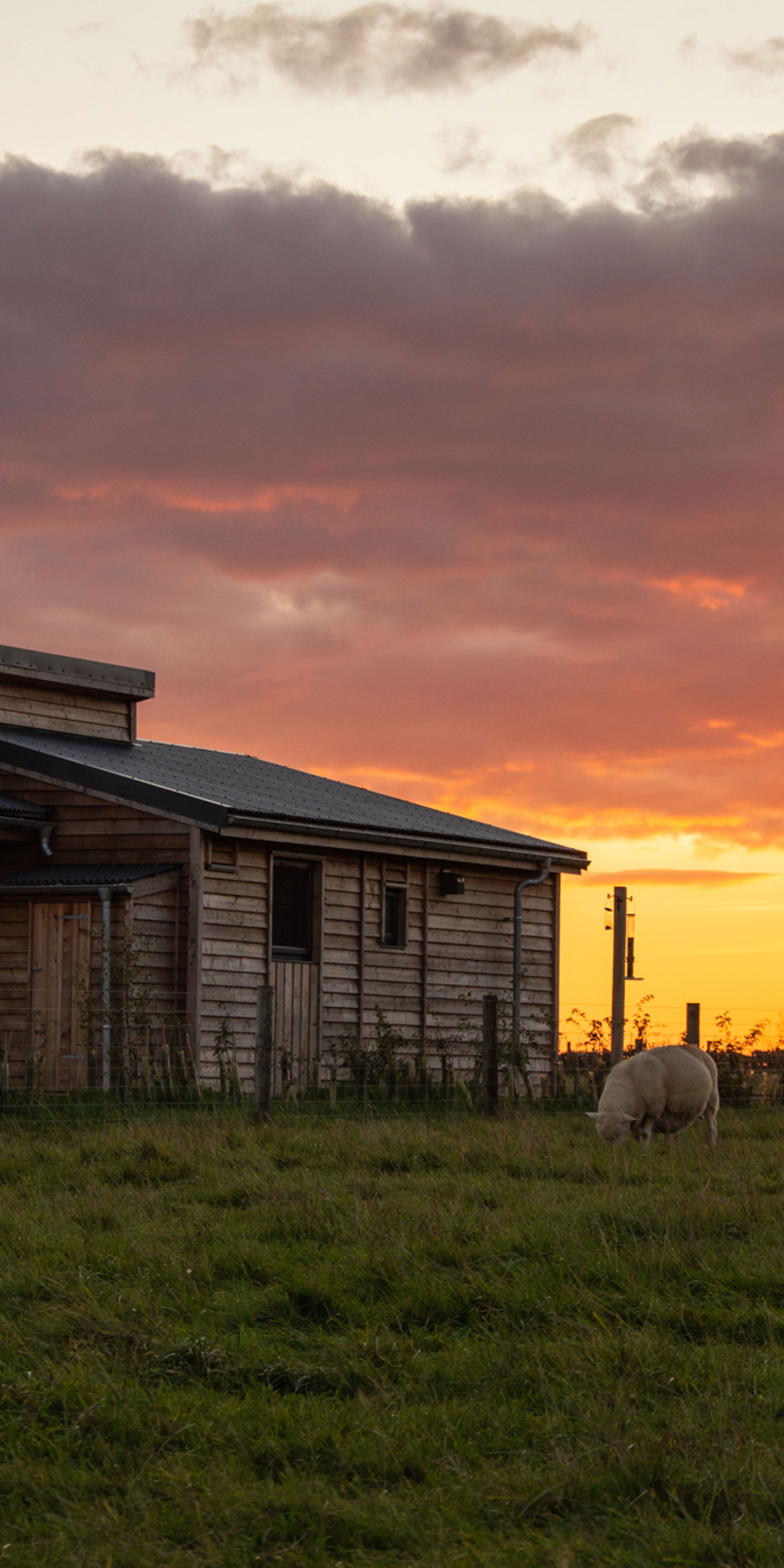 Peace of mind with all the modern comforts
Superb! A fantastic holiday for all the family. The site was clean and lots of facilities should you need them. The pitches were clearly marked and large enough for the children to play next to the caravan, even with an awning. It was very quiet in the evenings. We can't wait to return another year!
Excellent Family all rounder. Caters for children of various ages and keeps them occupied, ours are 2 and 8 and they both had a great time. Excellent base to explore the Cotswolds or simply while away the time on site. Second visit and planning a third. Value for money for what's available.
Family friendly, clean and amazing value One of the best campsites we have visited. Very family friendly and the pitches were huge, soft and well maintained with water and electric. Was great using the farm park which again was great. Booking again.
Lovely accomodation Fabulous couple of days spent at this park. Quality and cleanliness of accommodation (Exmoor Lodge) exceeded our expectations, and all around the experience was great. It's a pleasure to see how well kept the animals are.
Fantastic camping site with many options for all Really wonderful stay here on our first time camping at the farm park. We enjoyed everything that was offer. Fantastic facilities - they have really thought of the finer details of what is needed when camping.
Wonderful Family-friendly Weekend Break We stayed in a Safari Tent which was clean, comfortable and well-equipped. We particularly liked the deck area and BBQ and the shower and toilet facility is ideal. The camp is well-run and well-kept and has a great family-friendly atmosphere, it felt safe for the children to run around together.
Love camping here!! We stayed at the Cotswold Farm Park campsite in May half term and loved it so much so we had already booked for May 2024 before we left. We have also just returned for weekend. The site, location, farm, staff are all excellent. I hate being cold and it is particularly nice to have a shower and never feel cold whilst doing so. Facilities are kept very clean.
Escape to your luxury hideaway in the our beloved Cotswolds. 
Situated in the heart of this enchanting region, our lodges provide the ideal base for your Cotswold's adventure.
Stay in a lodge over the festive period and receive complimentary tickets to our 'Enchanted Light Trail' event.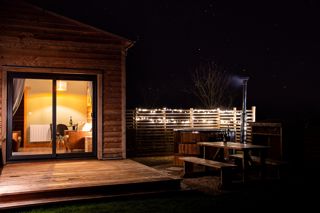 Overlooking the rolling hills and animal paddocks, you'll find yourself surrounded by breathtaking scenery at every turn.
Outside you can enjoy a private deck overlooking the Cotswold countryside and all six lodges now have their own luxury wood-fired hot tub.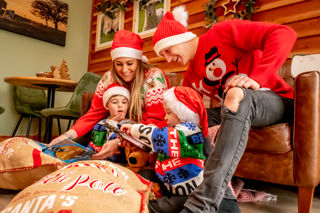 During our Farm Park closure this November, you can still enjoy a short break away in our cozy Lodges.
Designed for family holidays, each Lodges' sleeping arrangements vary and sleep between 4 to 6 people* plus one infant.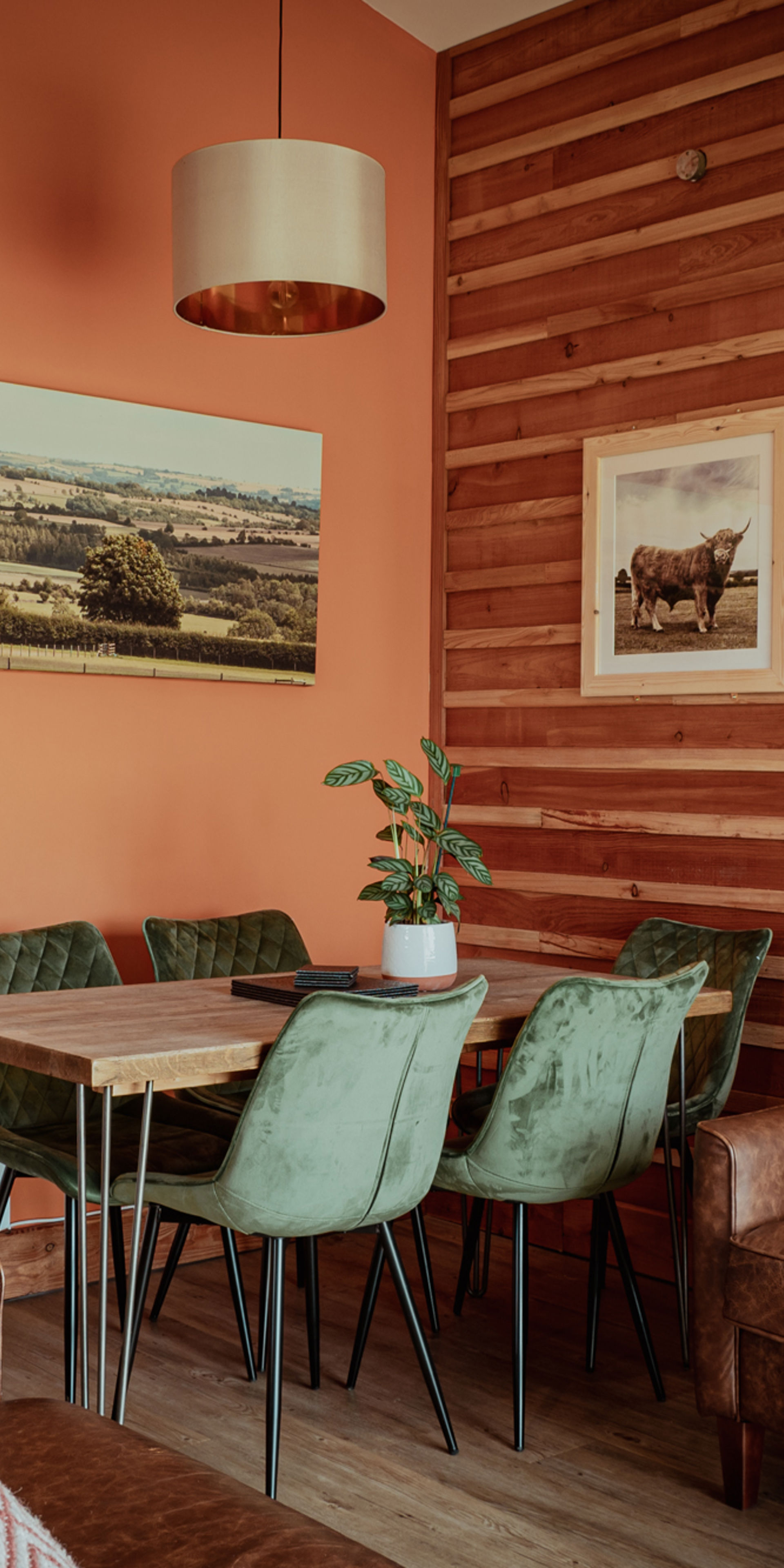 Your Lodge will be available from 4pm on the first day, and checkout is at 10am on your day of departure. Friday arrivals require a minimum stay of 2 nights, arrivals welcome on any day except Saturday. 
When checking in you will be issued with a guest pass which will be valid for the duration of your stay for all of your overnight guests.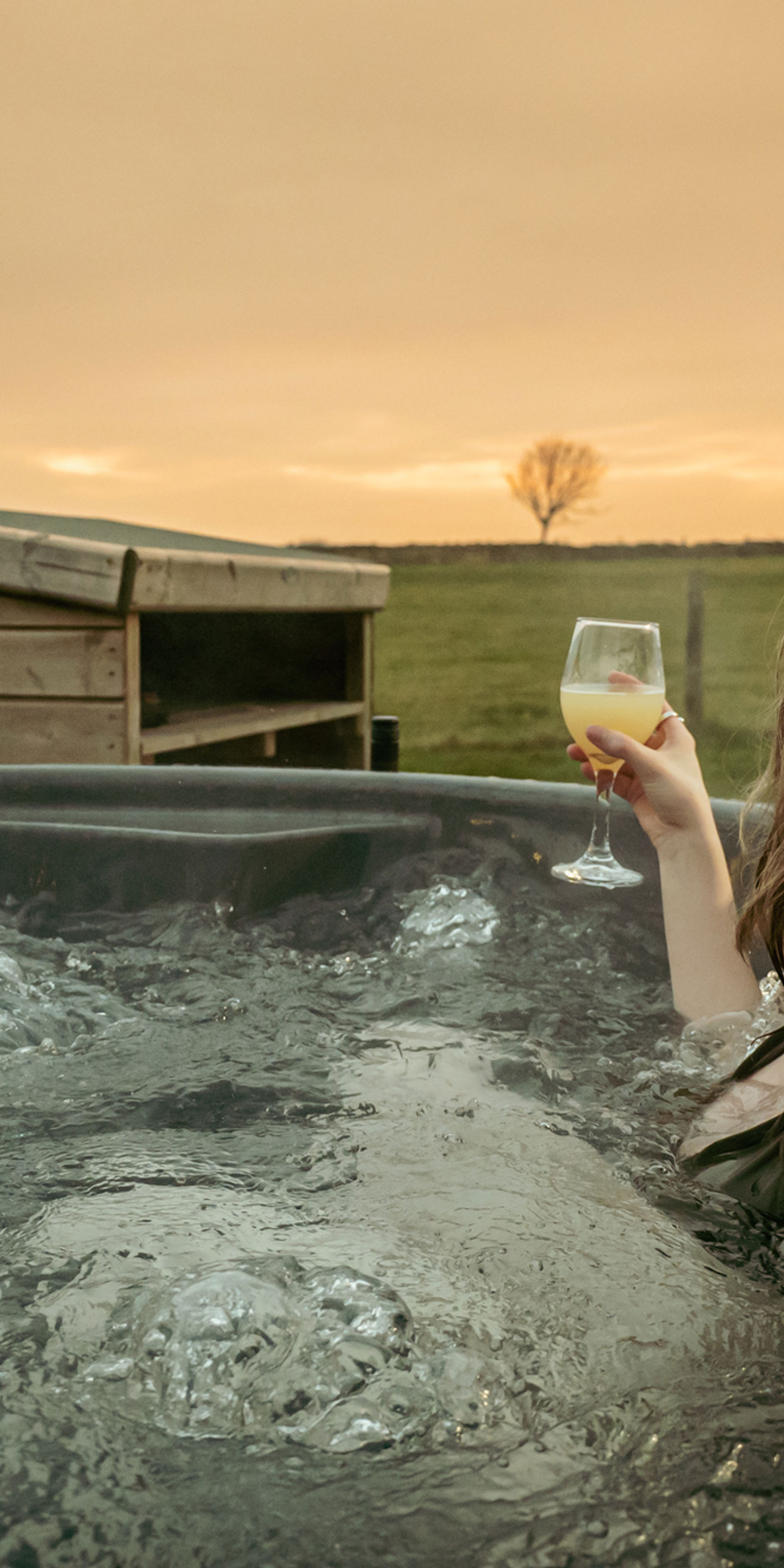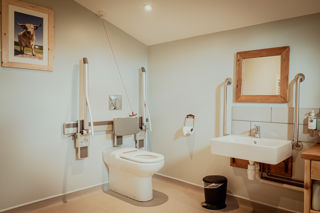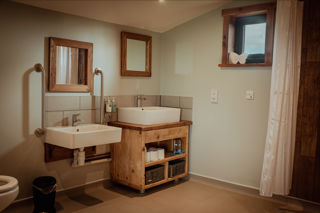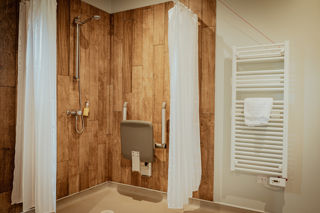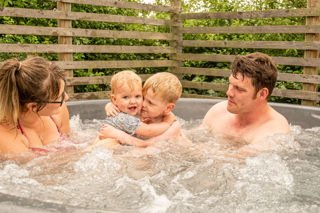 Each lodge has different bed arrangements, please select your requirements when booking.
'White Park' has enhanced mobility features, including a wet room, please select this option when booking if you require these facilities.
Exmoor and Ronaldsay sleep 6
(1 Double & 2 Single Bunks)
Old Spot and Highland sleep 5
(1 Double, 1 Single Bunk, 1 Single)
White Park and Cotswold sleep 4
(1 Double, 2 Singles (can be combined))

Wood-Fired hot tub
Private Bathroom (includes towels)
Private Decking
Dog Friendly
Family Kitchen with modern appliances
Crockery and utensils (incl. childrens)

GAS BBQ
HAIR DRYER
PARKING PLACE
WIFI ACCESS INCLUDED
SMART TV
STUNNING SUNSETS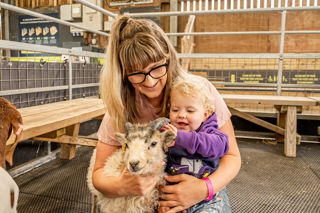 What's on?
As with all of our bookings, daytime Farm Park entry is included throughout your stay, from your day of arrival to your day of departure.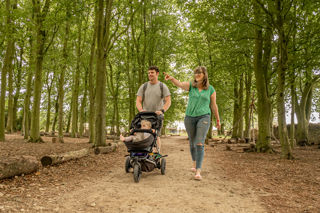 Meander through woodland
Venture on a gentle and scenic stroll suitable for all ages and abilities, providing opportunities to build dens, discover wildlife, and connect with nature.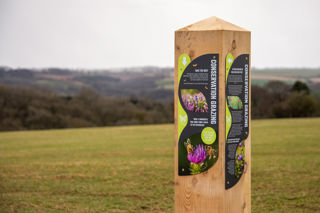 Stunning Local Walks
Discover the beauty of the Cotswold hills with an abundance of wildlife coming out of hibernation on our FREE Wildlife Walk.
Visit our Farm Park Shop and discover local products, crafted homewares, unique clothing and lots more!

A total festive countryside experience for all the family!
Keep up to date with the latest news from our campsite team!